Oakworks
Premium 2in Heated Aerocel Table Cushion - White | Oakworks
Sale price
Regular price
$350.00
Save $-350.00
/
---
Premium 2in Heated Aerocel Table Cushion | Oakworks - Pure White
Add extra padding, warmth and comfort to your table.
Take it to the next level with our Premium 2" Heated Aero-Cel™ Table Top Cushion! Experience 2" of super premium Aero-Cel™ padding in a TerraTouch cover that comes installed with a heating pad for the ultimate in comfort & relaxation. The Aero-Cel™ Table Top Cushion allows you to make your table the most comfortable table your clients will ever experience! Add the cushion to a new table for the ultimate in comfort, or revive your older one to make it feel like new without the investment.
Dimensions: 72" x 31" x 2"
Foam: 2" AeroCel
Fabric: TerraTouch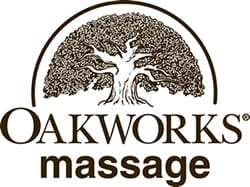 Oakworks is committed to providing safe, durable, comfortable, and ergonomic equipment to industries supporting the health and well-being of people all over the world.
With decades of design and manufacturing experience and a 91,000 square foot state of the art facility located in Southern Pennsylvania, Oakworks is known for design innovation, sophisticated engineering, and quick turnaround time. Every table built in the modern manufacturing facility comes with the reliability that today's healthcare professional demands. Offering a unique commitment to U.S. manufacturing and environmental wellness, Oakworks is setting the global standard for medical, spa, and massage tables and accessories.
Wholesale Inquiry