Oakworks
Oakworks Shield | Oakworks
Sale price
Regular price
$368.75
Save $-368.75
/
---
Oakworks Shield is designed to reduce the risk of infection via aerosols and droplets by providing a barrier between aestheticians and clients. It is also effective in separating clients from one another in multi-station rooms.
-48" wide x 36" high barrier to block aerosols and droplets.
-Comes with enough film to make 25 barriers.
-Optically clear material permits detailed aesthetic work.
-Stable design on wheels is adjustable in height
-Replacement barrier rolls available
-This product is not FDA listed.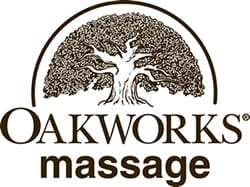 Oakworks is committed to providing safe, durable, comfortable, and ergonomic equipment to industries supporting the health and well-being of people all over the world.
With decades of design and manufacturing experience and a 91,000 square foot state of the art facility located in Southern Pennsylvania, Oakworks is known for design innovation, sophisticated engineering, and quick turnaround time. Every table built in the modern manufacturing facility comes with the reliability that today's healthcare professional demands. Offering a unique commitment to U.S. manufacturing and environmental wellness, Oakworks is setting the global standard for medical, spa, and massage tables and accessories.
Wholesale Inquiry