Oakworks
Bolster 8in Half-Round - White | Oakworks
Sale price
Regular price
$52.50
Save $-52.50
/
---
Bolster 8in Half-Round - White | Oakworks
Color: White
The design of this bolster was inspired by the expressed need of therapists for a larger half-round bolster. Unlimited versatility makes this comfortable and supportive cushion a great addition to your collection of positioning tools.
Pull handle at both ends
Zipper closure
Available in any TerraTouch color
8" width x 26" length x 4" height
Terratouch fabric can be disinfected with hospital grade disinfectants recommended by the CDC for killing COVID-19.
ISO 10993 Certified
Guaranteed for one year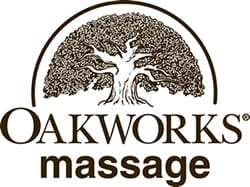 Oakworks is committed to providing safe, durable, comfortable, and ergonomic equipment to industries supporting the health and well-being of people all over the world.
With decades of design and manufacturing experience and a 91,000 square foot state of the art facility located in Southern Pennsylvania, Oakworks is known for design innovation, sophisticated engineering, and quick turnaround time. Every table built in the modern manufacturing facility comes with the reliability that today's healthcare professional demands. Offering a unique commitment to U.S. manufacturing and environmental wellness, Oakworks is setting the global standard for medical, spa, and massage tables and accessories.
Wholesale Inquiry