Oakworks
Proning Cushion - White | Oakworks
Sale price
Regular price
$306.25
Save $-306.25
/
---
Color: Pure White
Oakworks Proning Cushion helps you lie face down comfortably for long periods, making sleep possible. The specially designed main cushion promotes easy breathing while stabilizing you from side to side so you can't accidentally roll off when you are sleeping. The adjustable face support is very comfortable and has excellent air flow with it's open design. Designed by Oakworks Medical for use in hospitals, it is now offered for use in your home.
Comfortably lie face down for extended periods
Makes resting or sleeping face down much easier
Accommodates people of all sizes
Internal side supports prevent roll off when sleeping
Medical grade fabric will not irritate your skin
Excellent for ARDS and Vitrectomy patients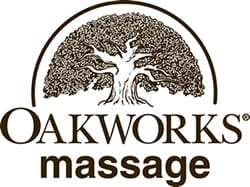 Oakworks is committed to providing safe, durable, comfortable, and ergonomic equipment to industries supporting the health and well-being of people all over the world.
With decades of design and manufacturing experience and a 91,000 square foot state of the art facility located in Southern Pennsylvania, Oakworks is known for design innovation, sophisticated engineering, and quick turnaround time. Every table built in the modern manufacturing facility comes with the reliability that today's healthcare professional demands. Offering a unique commitment to U.S. manufacturing and environmental wellness, Oakworks is setting the global standard for medical, spa, and massage tables and accessories.
Wholesale Inquiry